1-Introduction
Bali, an Adventurer's Paradise
Bali is an island full of opportunity for all types of people, from sun-lounger enthusiasts to adrenaline junkies! The little paradise island in Indonesia is best known for its pristine beaches, vibrant culture and consistent weather.
Thousands of holidaymakers arrive with an idea to pamper themselves, feast on Indonesian banquets and have sunset massages on the beach. With many luxury hotels offering all kinds of spa treatments, Bali is the place to experience a chilled-out island lifestyle.
However, the tiny island if Bali is not just for those that want to relax and recuperate, it is also the perfect place for those of you adrenaline junkies looking for your next thrilling playground! What it lacks in size the island makes up for in opportunities, the extreme sports industry here has developed and grown right alongside the tourism industry.
Why Bali Is the Perfect Place for Extreme Sports
Bali's extreme sports infrastructure is well established, and tour operators have plenty of experience and knowledge in their respective fields.
The compact nature of the island should mean that the type of extreme sports is limited, but that is not the case in Bali. The little island is geographically very diverse so it can offer lots of sports within it.
Extreme Sports in The Ocean
With great coastline and beaches, Bali's surfing waves are some of the best in the world, so surfing is high up on the list for adrenaline junkies here. The island also receives consistent wind, so windsurfing, kitesurfing, hang gliding, and other wind-based extreme sports are also extremely well established, with trusted tour operators along the coast.
Head to The Beach for Your Extreme Sports in Bali
Under the water, the aquatic world is full or pristine coral reefs and untouched marine civilizations that are a wonder to the divers that venture down there. The scuba-diving community is very large in Bali, and the industry is well established and respected around the world. There are also lots of opportunities to learn how to freedive in the coastal town of Ahmed, with dedicated schools along the coast.
The beaches and coastline differ from place to place in Bali providing different opportunities for different sports. You may find one flat, white sand beaches with palm trees in the background, perfect for lazy beach days, whereas in places you will find the water lapping up against a 20-meter cliff edge.
You Can Try All Sorts of Extreme Sports
There are plenty of cliffs and steep edges that are perfect for rock climbing and abseiling right above the ocean. The nature of the coastline also accommodates lots of caves and secret coves, so the island can offer caving, cave diving or canyoneering to those interested to try it for the first time or go again.
If you venture inland, Bali holds within its jungle, forest, waterfalls, mountains, and volcanoes. You can act like a monkey in the jungle with tree-top adventure parks with swings, rope ladders, and obstacle courses. In the forest, you have the chance to ATV across the landscape and see the beauty of some of the uninhabited sections of Bali.
The many different waterfalls and rivers snaking through the island hold all sorts of possibilities for those that dare take the plunge and try white water rafting.
Bali Is Perfect for Climbers and Hikers
For those interested in gaining some altitude, Bali has you covered. The island has plenty of mountains and volcanoes for the budding hikers. Mount Batur, a still active volcano is must-see for any adventurer coming here. The highlight for many people is especially the sunrise from the peak.
For those who feel as though a mountain or volcano is not quite high enough, then you will be pleased to hear of Bali's great skydiving and parachuting industries. With trained professional instructors and state of the art equipment, you are in safe hands!
Start Your Extreme Sports Adventure in Bali Now
So, after all of this, why haven't you booked your flight yet? Here in Bali, you have the chance to experience and a huge number of extreme sports all within a very small area. Travel time between place is never long, and the roads and travel infrastructure are very good. For example, to drive from the world-class waves of Uluwatu to zip lining near the monkey forest in Ubud will take no more than two/three hours.
All of this, along with a lovely local population who are friendly and helpful towards tourists, fantastic local food and a very vibrant and interesting local culture, Bali truly does offer something for everyone!
Adrenaline seeker? Bali has you sorted. Here is a list of all the extreme sports you can try on this amazing island!
1. Freediving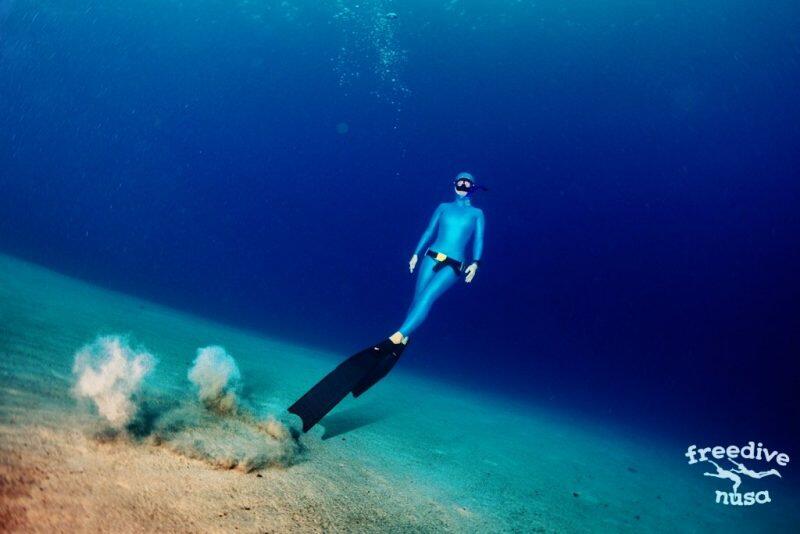 The rich marine biodiversity and consistently warm waters in Bali make it a perfect place for freediving. The sport has grown in popularity in recent years due to increased media attention and exposure through documentaries. The northeast coast is a paradise for freedive Bali enthusiasts, with multiple spots along its coast and plenty of schools and dive camps.
Tulamben is a quiet little fishing village about 90 km from the main airport. The rich marine life is due to the shipwreck of US Liberty, a World War Two ship that sunk here. The shipwreck now homes about 100 species of fish, sharks, and octopi at around 30m underwater.
Freediving Heaven in Bali
Also in Northeast Bali, you will find another free-diving heaven in Ahmed. Again, a little fishing village that has gained fame for its world-class freediving and rich aquatic life. Much better for beginners, Ahmed's freediving spots like the sunken mermaid statues and Japanese war shipwreck can be found at relatively shallow depths.
Freediving in Bali is readily available to those that have done it before or want to try it out for the first time. There are countless freediving schools in Bali and tour operators in the northeast of the island ready to help; this experience is not to be missed!
2. Whitewater Rafting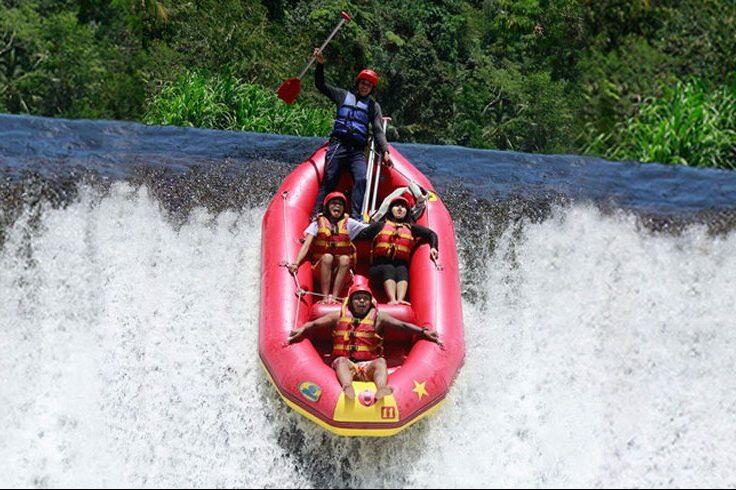 Imagine yourself rafting down a river, past waterfalls, monkeys swinging on vines and a wall of jungle canopy on either side of you. Sounds pretty awesome right? Well, now you can make this a reality!
Bali has so much more to offer than just a beach. The island is home to very diverse geography that can accommodate a lot of different activities and adventures. One of the most popular extreme sports in Bali is rafting.
Whitewater rafting in Bali consists of beautiful scenery, amazing instructors and state of the art equipment. The jungle and forests that line the rivers are untouched, and the sounds of nature and jungle life around you as you paddle downstream is almost deafening.
Whitewater Raft in The Balinese Jungle
One of the most popular rivers for whitewater rafting in Bali is the Telaga Waja river in East Bali. The river is one of the longest on the island and runs from the foot of Mount Agung. On your ride you will stop at various waterfalls only accessible by raft, giving you the place to yourself!
Another very popular stop for rafting is Melangit; this river is serene and quiet, to begin with, and then transforms into some pretty rough patches of raging river! If you want any more information about whitewater rafting in Bali, check out our article here!
3. Rock Climbing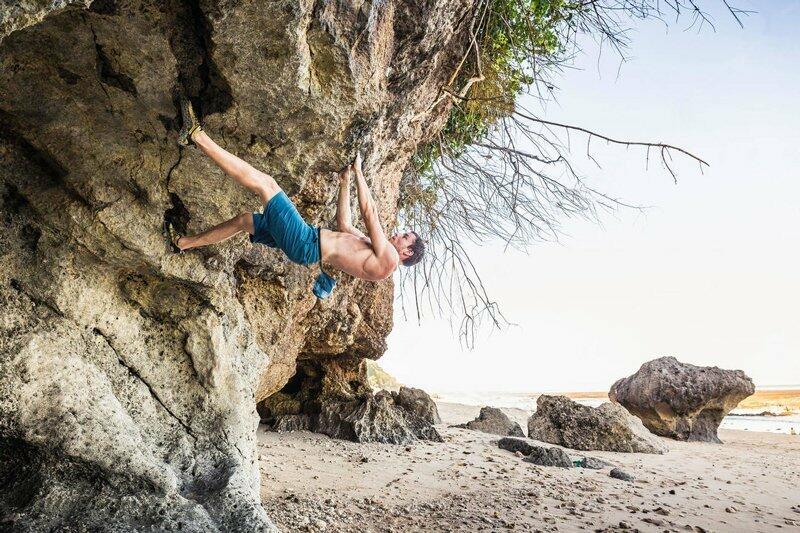 Bali's reputation may be based around beautiful beaches and consistent waves, it has plenty to offer those that do not surf. Rock climbing in Bali can be found on the coast in places like Padang Padang and inland, nearby Mount Batur in Songan village.
Due to the diverse landscape and geography on the island, many cliffs are perfectly suited to support rock climbing. The sport has really taken off in recent years. With local and international rock climbing enthusiasts discovering more and more routes and rock faces across Bali, adding to its already large portfolio of scaleable rocks and cliffs.
Climb up Balinese Rock Walls
The popularity of rock climbing in Bali has led to many different climbing walls and bouldering centers opening up across the island. If you are not near Padang Padang or Songan village but still want to climb, then this may be the option for you. These centers are state of the art, and offer day, week or monthly passes and equipment hire for visitors.
4. Reptile Night Tours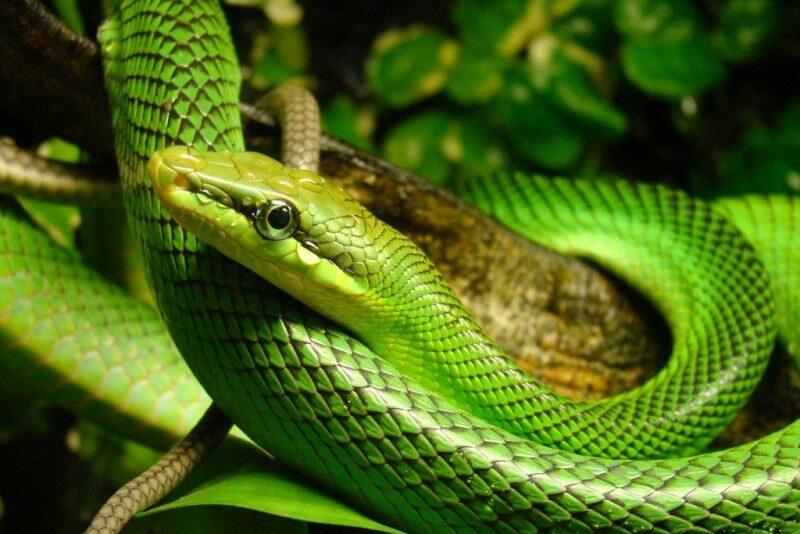 For all of the animal lovers out there, and in particular, reptile lovers, then this is the tour for you. Specialist companies have been established in Bali to provide conservation and protection of reptile species across the island. Due to mass tourism and constant construction, many reptiles and other species have become displaced. Thus these companies and projects work to rehome these creatures somewhere safe.
All for a Good Cause
An excellent way to support this work is to book a night tour with them. These experts will take you to an area of the jungle known to be a popular spot for many different types of snakes lizards and other animals, and give you a tour that is impossible to experience during the day. If conservation is something that is close to your heart, and protecting local species of reptiles is important to you, then this is the tour for you.
5. Surfing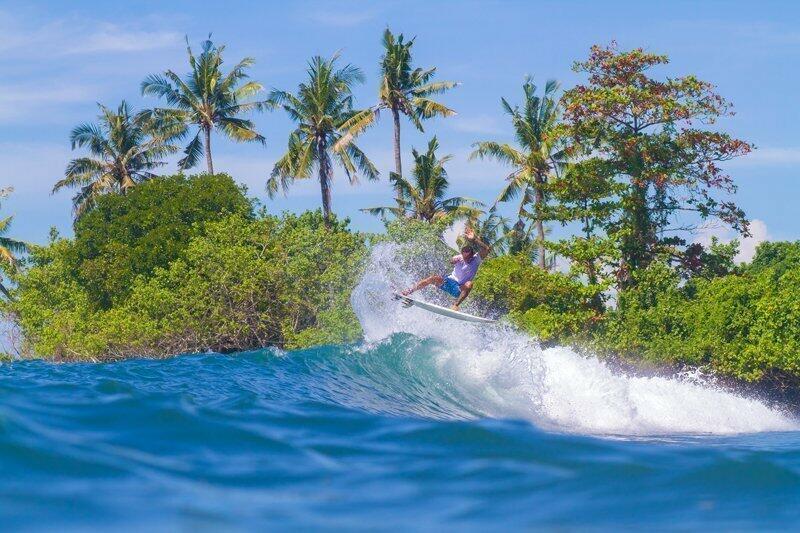 Bali is best known for its world-class surf breaks and consistent waves. Due to its location within the Indian Ocean, the huge storms out to sea mean Bali is perfectly placed to receive swell all year round. So it is more than likely that whenever you go, there will be waves. Surfing in Bali is open to anyone, be it beginners or experts.
Since Bali's tourism and international popularity has grown from an initial group of surfers coming to the island, the surfing industry here is well established. Surf schools and their instructors have years of experience in giving tourists a great time surfing their first wave or improving their technique.
Bali Is a Surfer's Heaven
In terms of surfing Bali spots, Uluwatu is by far the most famous stretch of coastline, with world-class waves in several locations, advances surfers are in heaven here! For beginners, there are plenty of places such as Canggu in North Kuta or Kuta beach itself. Here, the waves are smaller and less powerful, so it's a great place to learn how to ride your first wave.
There are countless surf hostels, camps, and surfing Bali schools all designed to help you improve your surfing.
The surfing community on the island is so established that you will have no problem finding an instructor, board rental or surf school, they are everywhere! If you want an in-depth guide to surfing in Canggu and its surrounding areas, then check out our Ultimate 2019 Surf Guide for Canggu!
6. Water Tubing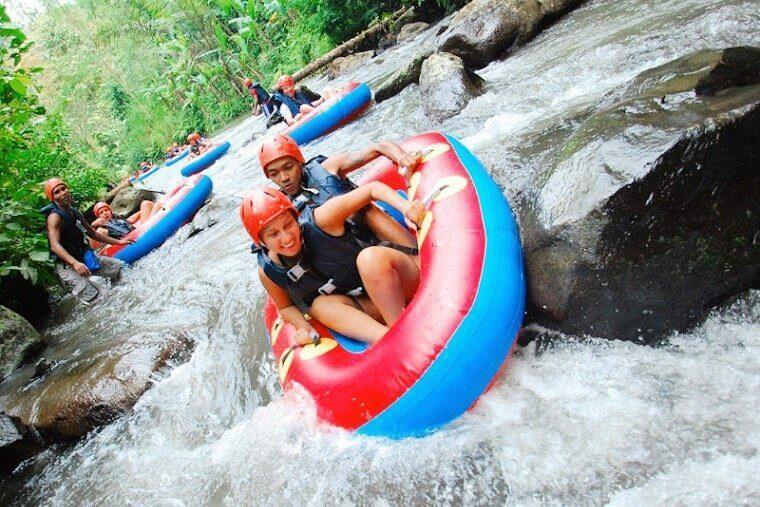 Thanks to the beauty and incredible landscape of Bali, there are opportunities for tourists to now go water tubing. If you've never heard of water tubing then be prepared to discover your new favorite activity!
Water Tube Through the Jungle
Floating down a river on a rubber ring lined by jungle canopy on either side, what's not to love? Since there are so many different rivers throughout the island, there are so many different options for tubing. If rice paddies are your thing, then you should choose a tour on the Ayung river as it is very close to the Tegalalang rice terraces.
If pampering yourself after an extreme sport takes your fancy, then there are options of a spa treatment post-tubing in a luxury spa resort! The companies that offer the activity has two types of tubing tours, full day or half days, and the price is dependent on which tour you take. An added bonus to these tours is that the drive from your hotel is through the countryside of Bali towards the tubing spots, so you get a free tour of the island!
7. Scuba Diving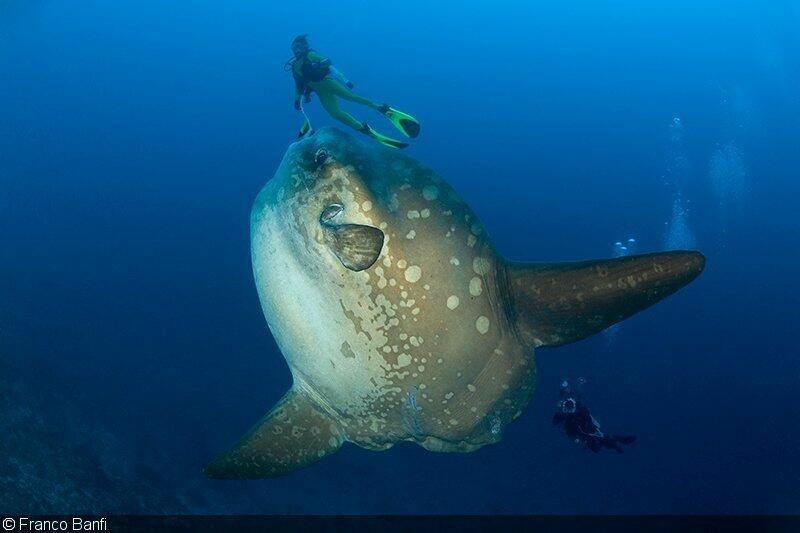 Bali is known for its consistent weather, crystal clear waters and marine biodiversity. The coastline around Bali and neighboring islands have pristine diving conditions that have had diving fanatics coming here for years. The infrastructure surrounding the diving industry is well established and respected worldwide.
There are many diving schools up and down the coast of Bali, especially in areas like Sanur and Ahmed in the northeast of the island. The Gili Islands (Trawangan and Meadow) offer some of the best diving in the world due to the calm waters and well-preserved reefs that grace the island's shores.
Bali Is Amazing for Diving
There are many dedicated companies on Gili Trawangan that have lots of experience in taking tourists through their diving qualifications. The biodiversity in and around Bali and the Gili islands are unique to the region, which is why people keep coming back here to dive some more! It is also very reasonably priced to complete your open water qualification in comparison to other popular diving spots like Thailand and Malaysia.
8. Spearfishing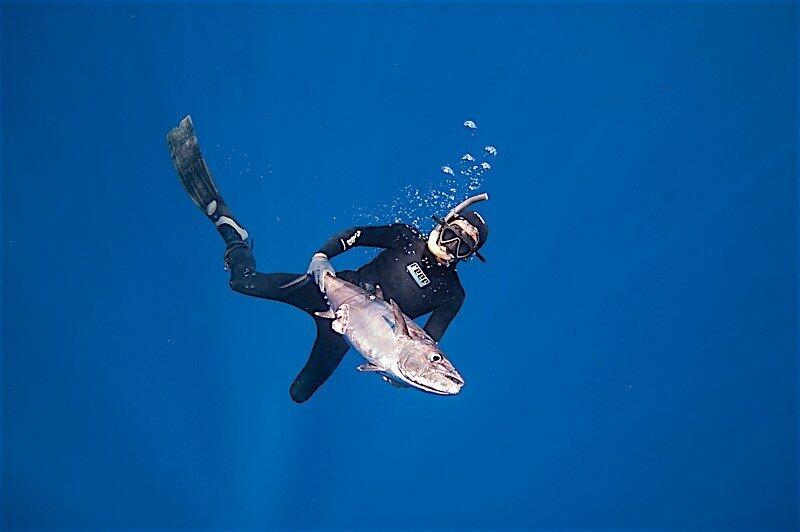 Thanks to the excellent condition of the coastline around Bali, the marine life is very diverse and in plentiful supply. This means that spearfishing is a popular sport for both locals and tourists. This ancient form of hunting used for generations of Balinese fishermen requires patience, skill, and experience.
The best and most established area of Bali for spearfishing has to be Amed in the northeast section of the island. The area is quiet and has plenty of marine life including Dogtooth Tunas, Giant Trevallies, Snappers, Sailfish, Mahi Mahi and many more.
The Spearfishing Is Amazing in Bali
If you book a package deal. Specialized instructors will take you out into the water over several days, ensuring you can hunt for your lunch by the end of the course. You will work on breathing techniques and learn how to control and use a spear underwater.
Health and safety is a top priority for the tour operators, so the course always begins with detailed theory classes, then followed by practical diving and hunting. The operators only take small groups to ensure that each and every person's experience is amazing!
9. Canyoning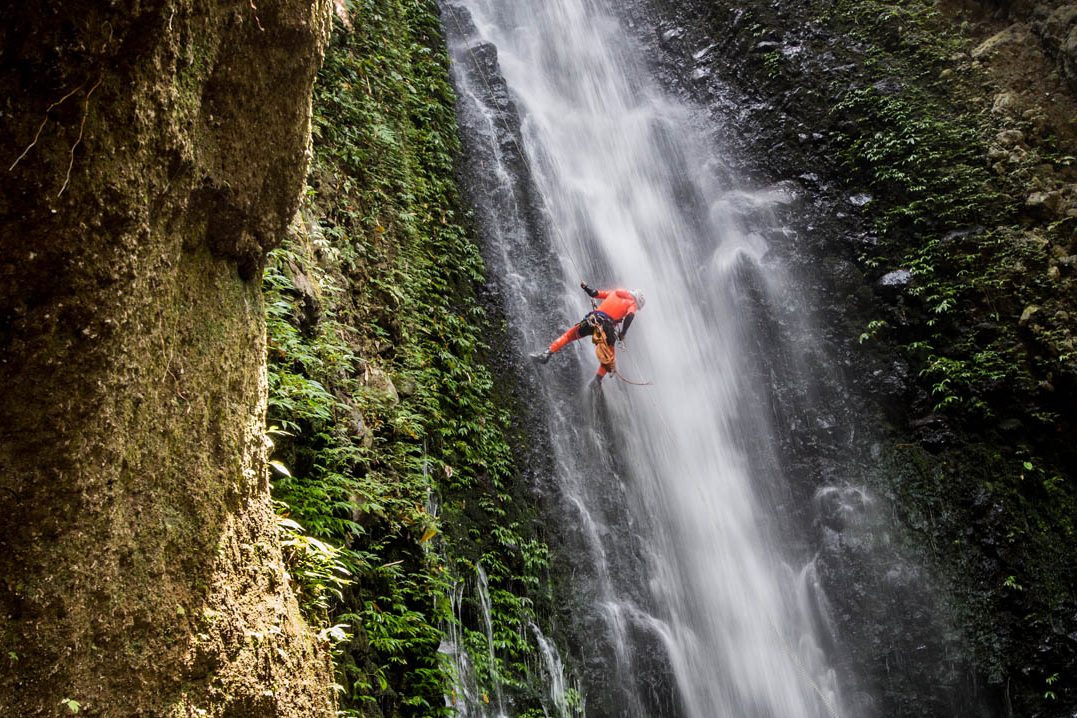 Thanks to the diversity of the Island of Bali, there are many places inland in which it is possible to canyon. The activity of canyoning involves slipping, falling, climbing, abseiling and jumping down from canyons and waterfalls. It has grown very popular in recent years, and there are now several established companies dedicated to giving their customers an unforgettable experience.
You Will Never Forget Your Canyoning Experience
Thanks to the large numbers of waterfalls, canyons and raging rivers throughout the dense jungle and countryside, there are plenty of options for canyoning.
The area with the most waterfalls around it is to the north of Ubud, the small town in the center of the island. Many tour operators are based here and will take you canyoning nearby and to the north of Bali. There are varying degrees of difficulty in each canyon, thus options for both beginners and experts.
The serene location in North Bali is far away from the crowds of tourists, so many of these canyons are untouched and perfectly preserved, with pools at the bottom of them for a dip afterward!
10. Kitesurfing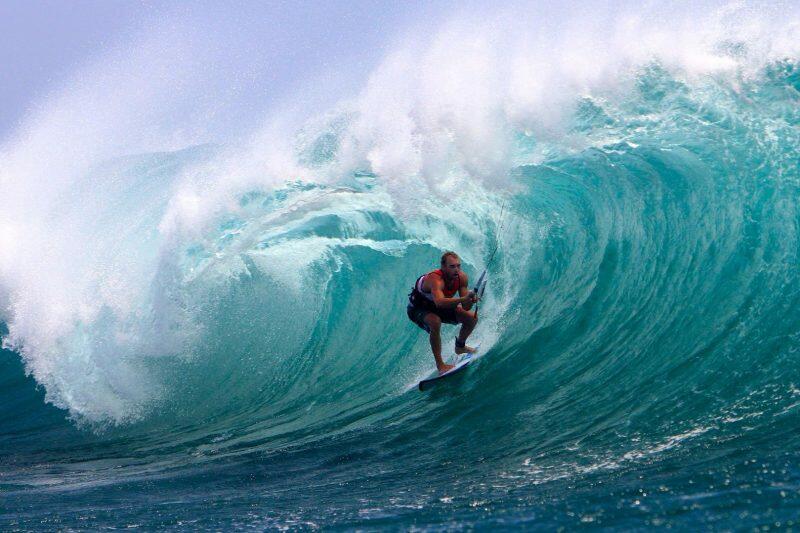 The extreme sport of kite surfing combines the best of surfing, with a kite! Imagine yourself carving through waves along with the added support and ariel ability of a kite. Bali may be best known for its surfing waves, but kitesurfing is growing in popularity very quickly here.
The best place for kitesurfing in Bali is Sanur or Nusa Dua. The best thing about Sanur beach for kitesurfing is the shallow water, little to no waves and consistent onshore winds.
Try Kitesurfing Off Bali's Coast
For beginners in Sanur, there are dedicated schools and camps designed to give first-timers their first wave on a kiteboard! Here, instructors will give you a theory lesson before you hit the water, to make sure you are up to date on safety features and how to work the kite. Next, you will head to the sand to practice moving with the kite. Finally, you will be ready for the water, and the flat water at Sanur is perfect!
For the more experienced kitesurfers reading this, then head south, to the little surf town of Canggu. There, they have bigger waves and crazy seasonal winds that is difficult and only advisable for advanced riders.
11. ATVing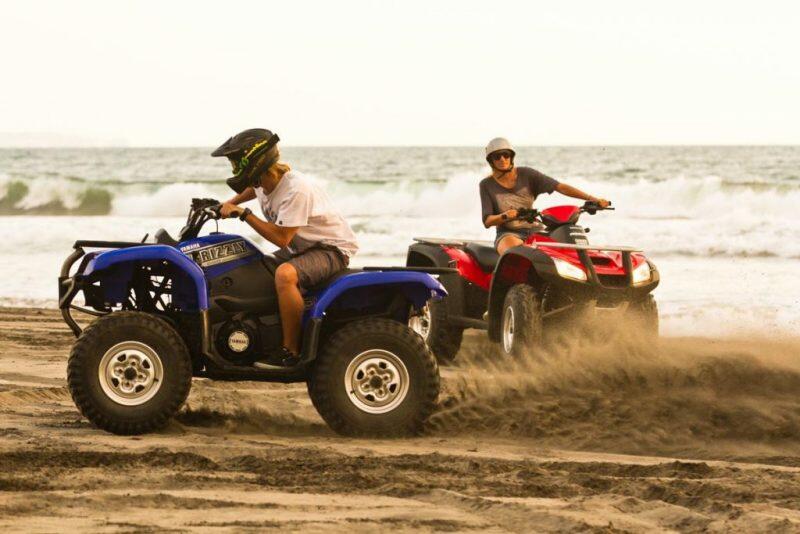 ATVing in Bali is a way in which to experience the island in a very unique way. They are comfortable, very easy to drive so they don't take much getting used to, and loads of fun! No terrain is too tough for the ATV, and the companies that offer the ATV tours in Bali will take over many different types of terrain and landscape.
AtVing Is One of The Newest Activities Available in Bali
With experienced guides and instructors, you will explore rice paddies, jungles, volcanic lowlands, and mountainous hillsides. The beautiful thing about these types of tours is that they are flexible in what to do and where to go. If the instructors have an advanced group, he will take you to some really steep inclines and seemingly impossible slopes!
The inland companies are mainly based in and around Ubud, and they will take you from there to the specific ATVing location in the north of Bali.
There are also coastal tour operators for atving in Bali in places like Canggu, Seminyak, Sanur and Kuta. These companies will let you ride along deserted beaches, fully utilizing the 250cc engines!
12. Snorkeling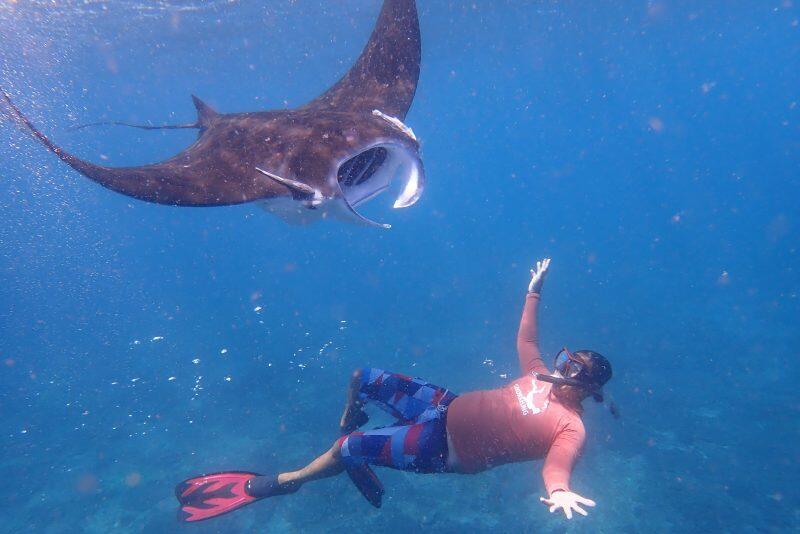 Although snorkeling is not considered an extreme sport, it still makes it onto this list for a few reasons. The main reason being that it is a great activity to do with friends, it is an excellent exercise, and Bali has some of the best snorkeling spots in the world.
Easily one of the cheapest activities on this list, snorkeling in Bali require just a mask and snorkel, and some fins if you really want.
See the Marine Life of Bali Firsthand
There are so many snorkeling operators in Bali, especially in places with reef nearby such as Sanur on the east coast of Bali. On nearby islands like the Gili's and Nusa Penida, there are world class diving and snorkeling spots with pristine waters.
Just off the coast of Nusa Lembongan is Mana point, in which you can swim with these silent, dark, huge beasts! The tour operators here are well established with years of experience and adhere to all the safety procedures required to be official tour companies. A typical tour will be either a full or half day, and the captain will also be your guide, taking your group along the coast in search of incredible crystal clear water and diverse aquatic life!
13. Trekking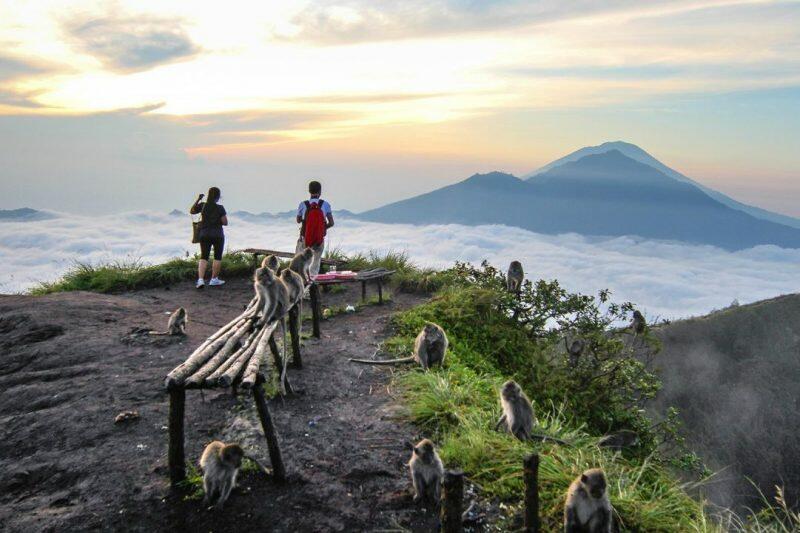 The beautiful Mount Batur. The sheer size of the active volcano imposes itself on the rest of Bali, giving a dramatic backdrop from places like Kuta and Canggu when looking inland. The most popular option for trekking up Mount Batur is to take the sunrise hike. This can be organized from countless different operators across Ubud and central Bali. You will be picked up from your hotel at 2.30am and taken to the foot of the volcano, which is where you will have coffee and tea to give you some energy for your hike!
There are many hundreds of people doing this hike each morning so you will not be alone. You then trek for about two hours before reaching the summit in time for a 5.00/5.15am sunrise. The sun rises illuminating the landscape, and you can see Lombok's volcano on clear days.
Hike on Active Volcanoes
The guides and hikers are well experienced and are very local to the mountain and will help you make it to the top, regardless of fitness! This is a fantastic experience and thoroughly worth doing. If long trails of people trudging up the volcano are not your kind of thing, then consider doing the hike at sunset. Sunset on the volcano is a lot quieter in terms of people.
14. Flyboarding & Jetpacking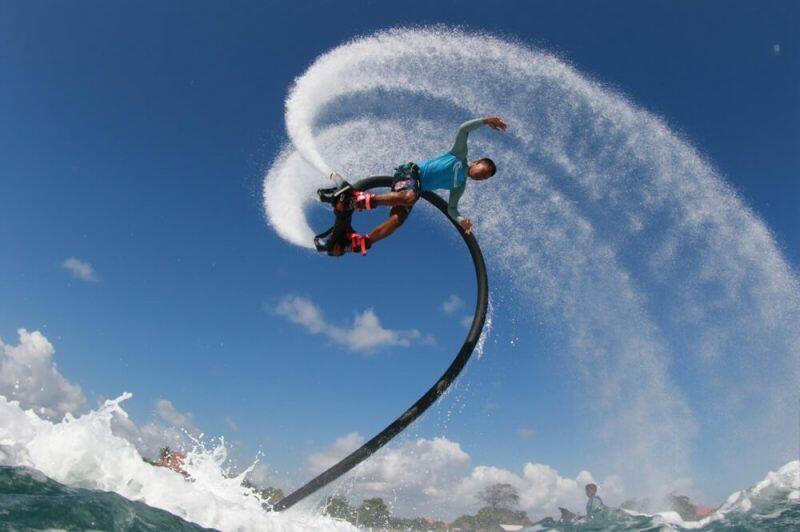 Feel like a superhero in Bali! One of the newest and most exciting activities around, flyboarding in Bali has taken the island by storm! If you have not heard of flyboarding, it is the recent phenomenon that involves standing on a board, and being elevated through the water pressure of a jet ski down below. There have been many videos that depict the sport as very easy and fluid, but it takes some practice!
Where to Flyboard in Bali
There have been several companies established around the coast in the past few years offering flyboard and jetpack experiences. The main places that you can find these activities are Sanur, Kuta, and Nusa Dua. Instructors are well trained and will give you a safety briefing and practical demonstration before you try it out. Once in the air, on the water, the instructors will be powering the jet ski just below you giving you verbal instruction the entire time.
Flyboard/jetpack experience are some of the newest and most exciting water sports available in Bali. The experience is an adrenaline rush guaranteed!
15. Cave Diving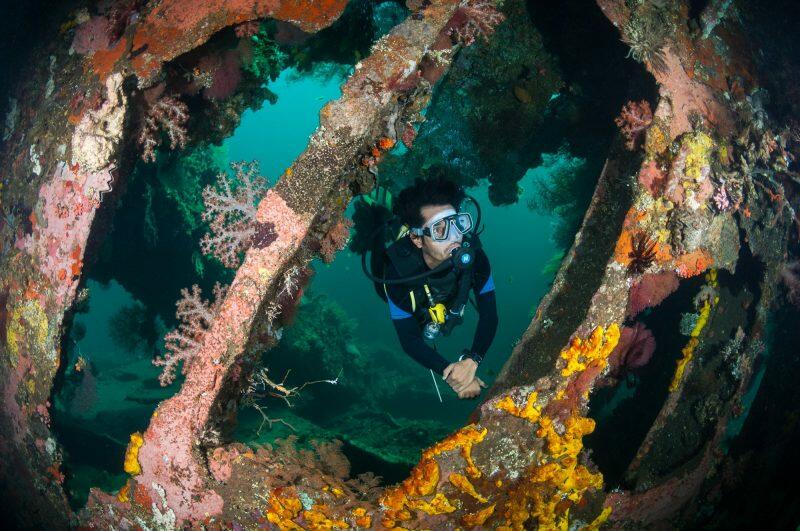 Probably one of the most dangerous extreme sports included on this list. The activity involves diving at deep depths into caves for extended periods.
The group of divers is swimming assisted by a line that each and everyone holds on to. The reason cave diving in Bali is popular is that there are lots of caverns, canyons, and caves around the coast that have undiscovered underground places that only cave divers will experience! Imagine yourself in a pitch black hole, underwater, led only by a rope and illuminated only by your head torch. In terms of adrenaline rushes, you can't get much more thrilling than this!
Where to Find Cave Diving in Bali
Cave Diving in Bali can be found in the northwest corner of the island. There are well established and dedicated diving companies and tour operators that specialize in cave diving and training. Cave divers have to specifically wear helmets due to the safety concerns over the caves and the deep levels underwater. Each diver also has to have a light on their helmet as it is pitch black at that depth. In terms of adrenaline rushes, you can't get much more thrilling than this!
16. Paragliding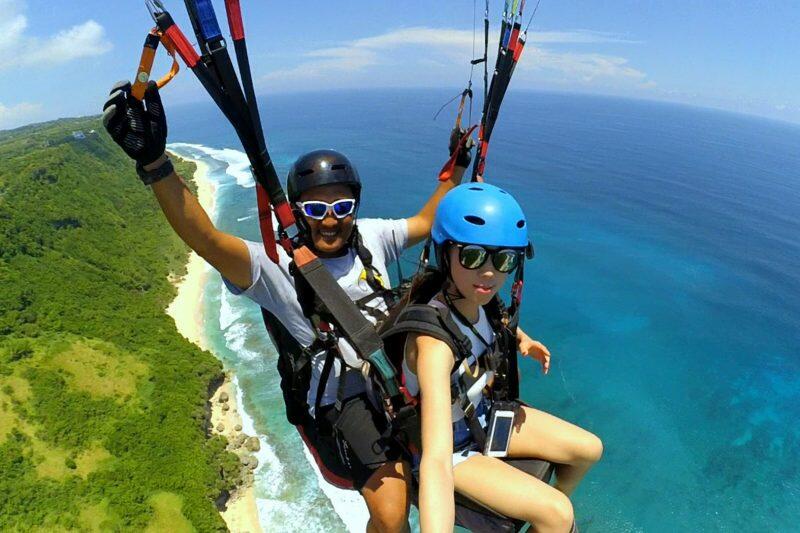 Paragliding in Bali may be the closest feeling to that of actual flight possible. Find out what it's like to be a bird and book your next paragliding adventure today! Paragliding is both a recreational activity and a competitive sport. Foot-launched and wind dependent, paragliding involves floating through the air using a large sail, and is similar to parachuting, except there is no need to jump out of a plane!
With Extrevity, you can find paragliding operators and rental shops in your area. Book paragliding lessons with instructors and operators using Extrevity!
Where to Paraglide in Bali
Paragliding in Bali is a very popular choice of extreme sports on the island, as it gives you a birds-eye view of some of the worlds best-looking coastline! With dedicated tour operators and teams of instructors ready to give you an amazing experience paragliding in Bali.
You can float above Pandawa beach in Bali, with an experienced professional guiding you the whole way! If you are lucky enough to go paragliding on a clear day, you can see across the island for many miles and even can see the impressive Mount Batur in the background whilst flying! If you really want to experience the best of paragliding in Bali, then try and experience the sport near the coast.
17. Wakeboarding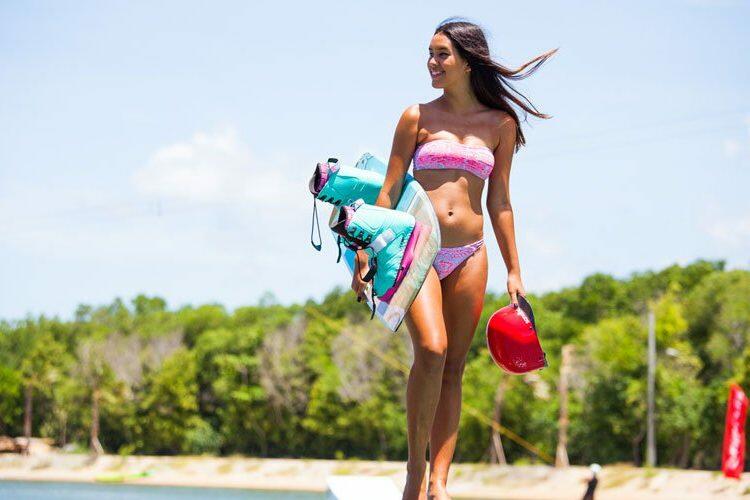 Bali has some amazing natural waves around its coast, so a wakeboarding park may not be the first thing that springs to mind when thinking about extreme sports on the island, However, there is a great new wake park nearby Kuta/Denpasar that is modern, safe, and well built.
The extreme watersport of wakeboarding combines surfing and skateboarding. In this case, there is an electrically powered line and many different jumps and ramps. Depending on your ability, there are course, jumps, and routes for all levels. The wake park in Bali has state of the art equipment and well trained, professional instructors.
Start Your Wakeboarding Adventure in Bali
Whether it's the first time wakeboarding people are looking to improve, this is the place! You can book an experience wakeboarding in Bali with Extrevity now! There are many reasons to try wakeboarding in Bali for the first time, and because the park has recently been made, it is very modern, clean and safe for guests and customers, so there is nothing to worry about in terms of safety and equipment.
18. Cliff Jumping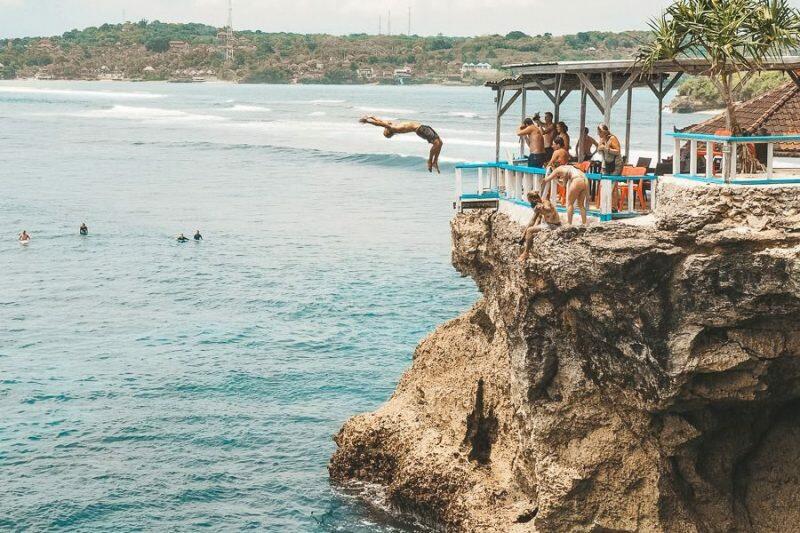 Cliff jumping is the ultimate extreme activity. The adrenaline is really going to be pumping while you are taking on this one. The activity of cliff diving is very simple. A cliff and preferably some water underneath is all the material needed! Adrenaline junkies have been jumping off cliffs for many years. Although it is not a recognized extreme 'sport' it is still very popular and thousands of people across the world take part in events based around cliff jumping every year.
Where to Find Cliff Diving in Bali
There are many different spots to find cliff jumping in Bali and the surrounding islands. There are many cliffs to choose from, especially on the island of Nusa Penida and Nusa Lembongan. The geography of the islands means there are many cliffs overhanging crystal clear, deep water. Travelers, backpackers and adrenaline junkies have been traveling to Bali for many years to experience the incredible landscape and many different sections of coastline.
The beautiful thing about cliff jumping is that there is no need to organize a tour to take part in the activity, and barely any cost covering the jumps themselves. The Nusa Islands and the mainland of Bali have many different spots to jump off that are common knowledge, including Aling Aling waterfall in the North of Bali and Devil's Tar in Southern Nusa Penida.
Where to Stay in Bali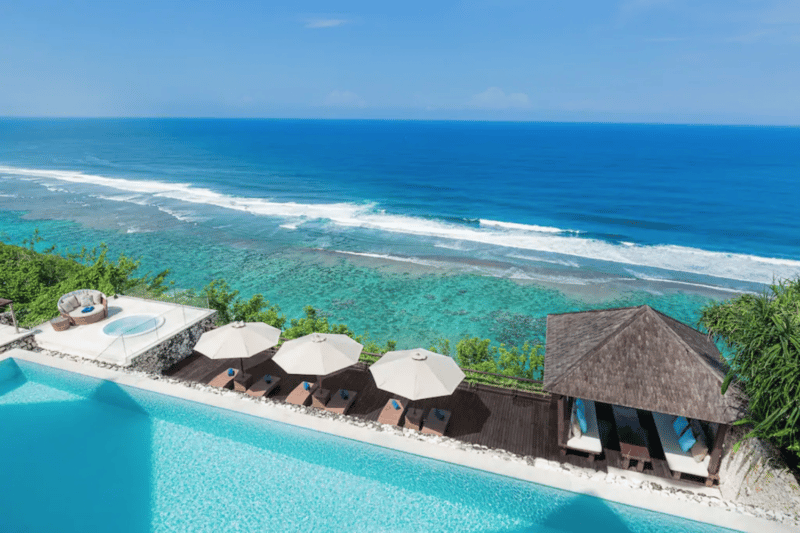 Explore the Underwater World of Northeast Bali
Bali is not a very big island, but it is jam-packed full of extreme sports, spread right across it! The extreme sports map is diverse and spread out, yet travel time is short in between each place. There are countless different town and villages available for adrenaline junkies depending on their chosen extreme sport. For freediving, then the fishing village of Tulamben is the right place to look for accommodation.
There are many hostels, guesthouses and diving schools in the area that are ready and willing to take travelers and extreme sports fanatics in! Amed is also a popular spot for spearfishing, diving, snorkeling, and freediving.
Enjoy Breathtaking Views of the Jungle
The extreme sports inland of Bali are numerous, the options are many for adrenaline junkies here, and depending on your taste in activities, there are great choices in terms of accommodation. If canyoning, treetop trekking, hiking or zip lining is of interest, then Ubud would be a great place to stay.
Southern Bali: Crème De La Crème of Surfing
To the south of Bali will interest those adrenaline junkies that are interested in surfing and kitesurfing. The area also is popular for people who enjoy or want to try more niche watersports like flyboarding or windsurfing. In the surf town of Canggu, there are great waves and great infrastructure for water sports. Canggu also has hundreds of places to stay depending on personal preference or budget.
To the east of the island, there is much better kitesurfing conditions for beginners and also great diving and snorkeling spots, thus Sanur also is a good place to stay for people interested in these activities. Kuta and Kuta's beach has it all, great waves, lively nightlife and hundreds of hotels to accommodate tourists! It is also located in very close proximity to the airport which is very useful.